Choosing the right product line to dropship is not an easy task – you should consider lots of variables to make (or at least to try to make) the right choice.
Are these products good online sellers? How tough is the competition? How targeted is the niche you choose? Does the industry grow or is it shrinking? Do you feel personal liking to this sort of products? These are just a few things you should keep in mind in the process of researching a dropship business product category.
The dropship business case in question is a dropship business that sells cremation urns for both – humans and pets. I am not familiar with the niche, but this sort of product sounds weird to me… On the other hand one can be sure that people always need this sort of product… Another question is that I strongly doubt that people turn to the Internet to buy stuff like that. Most people do not – I am certain.
Unique Niche e-commerce Dropship Website
Easy to maintain, low competition niche with huge potential
•    URL: www.holyurns.com
•    Established: Sun Feb 17 2008
•    Uniques/Month: 916
•    Page views/month: 7,700
•    Monthly Revenue (USD): 1,215
•    Google Pagerank: 0
•    BIN: $15 000
Description:
Holy Urns is a unique niche site that sells over 700 different cremation urns and accessories. It is built around the x-cart shopping cart script. The sale includes the transfer of the x-cart license to buyer. This is a very powerful program with many features and options. It includes the following options:
1.    Advanced Order Management
2.    X-Magnifier
3.    Fancy Categories
4.    X-Offer
It has also been SEO optimized with XC SEO v1.4.0 and the latest x-cart update has been installed. If you're not familiar with x-cart, the back office is very powerful with many features.
All the information on the dropshipper is included. The sales & ordering process is fairly easy. You just log-in to their shopping cart, select the product and place the order. They take care of the shipping, stocking and returns.
I spent many hours in researching what the competitors were selling the same or similar items for (Sales price) and what the funeral homes sell them for (list prices). So the prices listed are fairly competitive. The gross profit averages about 25% per sale based on my present sales price listing.
I advertise with Google Adwords and about 50% of the traffic is pay-per-click. My average monthly PPC is about $95. I also did a linking campaign to get listed in about 530 directories.
It is set-up to accept payments from PayPal, Google Check-out and Merchant Account. You'll need to provide your own API's but it is simple to set up. I also upload the data to Google Base on a weekly basis (recommended) as well as sitemap generation. Both are included in the x-cart back office.
I also have contacts in Asia and India to purchase wholesale products if desired.
Another upsell is the potential to split this into two separate markets. Right now I sell both human and pet cremation urns on the same site. If you split them into two separate markets as most sites do, you could potentially double your income. I already registered a website for the pet products (which I'll include) as I had intended in building a separate site (ascendedpets.com).
Reason for Selling
I presently have two other business ventures that require my immediate attention and focus. They both are doing very well to date and have very large profit potential compared to this market. The major venture revolves around building a local search directory network.
There is definitely a huge potential with this site to generate a nice income. Most of the hard work is done. Just needs more content, back links, better PPC campaign, and creative marketing.
Traffic Details:
About 49% of traffic is PPC, 18% is Google Organic, 15% is Yahoo Organic, 5% is direct, 3% is MSN Organic and balance is from referral sites. I only bid on four main keywords in PPC (cremation urn, cremation urns, motorcycle urns and NASCAR urns). With a good adsense campaign your traffic should greatly improve.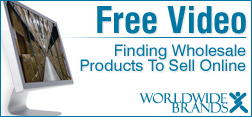 Related posts: