What are the ways to succeed in drop shipping? There should be a few crucial elements or indicators that you should focus on to be successful with this home business opportunity. Let's try to define them – feel free to add more in the comments as I am sure I will miss some.
PRODUCTS. We need hot products in high demand, products that are perfect for online sales. It is not a problem to define what popular online sellers are (electronics is the first off head example), but it is a hard task to spot the products that are great for online promotion and still you can be competitive with thousands of online sellers pushing the same products – merchants, their affiliates, their dropship affiliates.
Tools are a must to facilitate your research:
Google Trends
eBay Pulse
Amazon top sellers
Shopping.com top searches
A few more sophisticated:
Instant Market Research
Hot eBay Products Tool
DROPSHIP MERCHANTS. Every merchant is interested to grow their sales incl. through dropship affiliates. But not every merchant fits our criteria. As a dropshipper, you need a reliable, verified dropshipping merchant with competitive prices, likely to stay in business for years. This partnership is of great importance to define your succeeding in dropshipping.
You have a choice to find your business partner:
Research Google or another search engine and contact those potential dropshippers that 'lool like' real and trustable.
Research local merchants and set up relations locally.
MARKETING TOOLS. What are your ways to promote your hot products supplied by a reliable dropshipper?
First turn to some platforms/ e-commerce sites that allow you for some rent fee get a piece of their traffic. The most valuable thing about joining eBay for sellers is its spontaneous traffic that you get to your listings. It is the easiest and fastest way to make sure you did the right choice with the product category and dropshipper.
Everything works as expected? And you see good potential of growth? It is time to launch your website and promote it. Now it costs much lower than in the past. GoDaddy's coupon search and a 7-dollar domain, 3-4 dollar monthly hosting plan, eLance or SitePoint marketplace for fast and professional web store development based on some open source software.
Next steps take patience, time and money. You need to promote your online store using keyword research, PPC, SEO (link building, content development), e-mail marketing, on-site tweaking (professional design, information architecture, usability), analytics…
EXPERIENCE. If you are completely new to online business and Internet marketing – you have a long road to go. All those stories about easy Internet money are the invention of those 'make money fast' products owners. Your own experience is invaluable, but it is recommended to learn from other's mistakes. Our dropship case studies divided into product categories should be your inspiration and valuable tip sources:
Anime Dropshippers
Apparel Dropshippers
Auto Parts Dropshippers
Baby Products Dropshippers
Basket Dropshippers
Beauty Products Dropshippers
Books Dropshippers
Cell Phones Dropshippers
Computers Dropshippers
Electronics Dropshippers
Food Dropshippers
Furniture Dropshippers
GPS Dropshippers
Handbag Dropshippers
etc…
The last, but not the least thing I would like to add – there are more factors that define your success or failure in dropshipping – hard work, patience, some luck… And you should remember of that.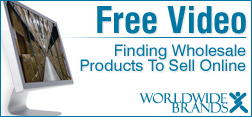 Related posts: