Job websites come and go regularly, but some are likely to last. I guess the best prospects have those that target some specific industries – the general job niche is overcrowded and long ago divided by some big players – Yahoo! Top Jobs, Monster.com and the like.
One of the industry specific websites that is quite new, rapidly gaining popularity and looks promising is www.coroflot.com. They position their services – creative jobs for creative people. The site lists the jobs for designers:
Advertising Jobs

Graphic Design Jobs

Architecture Jobs

Industrial Design Jobs

Exhibit Design Jobs

Interaction Design Jobs

Fashion/Apparel Design Jobs

Interior Design Jobs
Most job listings seek full time workers, but my search for freelance jobs returned 17 results. Randomly selected jobs are listed below:
PRODUCT DESIGNER
The Gem Group, Inc.
Location: Lawrence, MA
Field: Fashion/Apparel
– ———————————-
Web Production
Corporate Voice
Location: New York, NY
Field: Interaction Design
————————————
web/flash designer
MAGNETIK
Location: New York, NY
Field: Advertising
————————————
Senior Information Architect
Pathfinder Associates
Location: Chicago, IL
Field: Interaction Design
The conclusion: I think the website is good enough to submit your resume (if you have skills in any design job) and once per week contact the potential employers offering them your services. The website has the service to notify you of the new job postings by e-mail – it makes your life easier.
[tag]designer job, designer jobs, freelance, freelance designer, employment, work, career[/tag]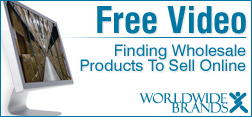 Related posts: