Well, I guess our dropship case studies section lists tens if not hundreds of products that online entrepreneurs have success selling online. But the list is not final and we try to discover more products that might fit your dropship business. Candle dropship is another product that sells well online by dropship merchants.
If you are good at promoting and capitalizing from seasonal sales then candle drop ship is probably your product. If you take a look at the candle online search demand you will see that it is on the decline for a couple of the past years with the peaks at the Christmas time. A positive sign is that the United States tops the list of regional interest for candles – so, it is still the main online candle market.
OK, what about dropship suppliers? We turn to our comparison table of a few top outsourcing supplier list providers to see if we have a choice. Our check of Worldwide Brands list shows that we can go on with our research as candle dropshippers are available in a good amount:
| | |
| --- | --- |
| Candle Drop Ship Wholesalers | 307 |
| Candle Light Bulk Wholesalers | 565 |
| Candle Instant Import Buys | 79 |
| Candle Liquidation Auctions | 0 |
What I like about WorldWide Brands product is their huge database of dropshippers and lots of extras like Built-In Market Research tool that provides you with the information if it is hard to promote and sell the product of your choice online. Let's see what it has to say about 'candle drop ship':
Analysis: What are your chances of success in selling that product online?
Difficult
Market trends and product demand change constantly. Based on the keyword terms you have entered, this product may be difficult to sell online at this time.
If you decide to keep researching this product or product line, you should also try adjusting your keywords to include specific information about the product. (such as: Brand Name, colors, model types and etc.)
Competition
How many people are selling using the term: candle
Yahoo!
There are currently 2,571 products using your Terms.
eBay
There are currently 14,007 stores using your Terms.
There are currently 11,007 products listed using your Terms.
Google
There are currently 25,300,000 pages found on Google using your Terms.
Yes, this is the way you can start and run your dropship business nowadays:
With the progress of dropship business tools we should also mention that online e-commerce scene has changed greatly over the past years.
When it comes to online retail business I have always been a fan of running your own online store. Unlike auction sales you keep control of the situation and avoid paying high fees. Unfortunately, the online scene changes fast, and with every passing year it leaves much less space for small entrepreneurs.
Online marketing techniques get very expensive. PPC (pay-per-click) is costly. You can advertise with some second tier pay-per-click search engines, but click fraud is high & ROI (return on investment) is poor. And MSN AdCenter, Google AdWords and Yahoo! Search Marketing rates are really high – you can't bid the same level as big companies.
CPM advertising is not efficient, used for branding primarily nowadays and require a huge budget.
SEO (search engine optimization) takes months if not years and also requires a considerable budget.
e-Mail marketing is not so powerful as it used to be in the past due to SPAM issues.
Now it is easier to discover reliable wholesale dropship companies, but much harder to sell their products.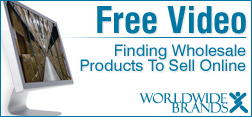 Related posts: