Toys are a billion dollar industry – Webkinz, Bakugan – just a few names of 'new' toy hits that come to my mind (and I should admit that I know absolutely nothing about toy market, but being a Dad I am a regular visitor to toy departments). Dolls are a considerable part of this toy industry.
Doll dropship suppliers are not a problem. Here is what you can find with checking just this list of verified dropship merchants:
64 results found for Doll Dropshippers:
Dolls Dropship Supplier – Join for Supplier Name & Website
Visit Website | More Information
Products: Barbie Dolls, Toys, Video Games, Educational Toys, Board Games.
Description: Since 1982 they have been a leading supplier of new closeouts, liquidated goods and surplus items. They offer sample packages to get you started, less than full case pricing and volume discounts to help your bottom line. A minimum order of $100 is required. International shipping is available.
Dolls Dropship Supplier – Join for Supplier Name & Website
Visit Website | More Information
Products: Toys…
Description: A wholesale supplier that offers a large range of quality merchandise at wholesale prices throughout the United States. Some of their products include watches, cleaning supplies, and sporting goods. They sell wholesale licensed toys such as Dora the Explorer, Sesame Street, Spiderman, Dr Seuss and Barbie. They have a minimum order of $500 and they only ship to destinations within the continental United States.
Plus 62 more similar companies open to doing doll dropship business.
If you need more doll dropshippers or would like to get market research data in addition to listings, then you should turn to another dropship source:
| | |
| --- | --- |
| Supplier Type | # of Product Types |
| Doll Drop Ship Wholesalers | |
| Doll Light Bulk Wholesalers | |
| Doll Instant Import Buys | |
| Doll Liquidation Auctions | |
What comes with Market Research provided? Auction prices, demand stats, competition stats, retail pricing, Google AdWords PPC competition. I think this huge amount of valuable data should complement, not replace, your own doll market research. Why not just rely on the data provided? Yes, I like this In-Built Market Research, but it is an automatic tool that can't be 100% reliable.
I think a problem is to find that line or two of dolls that you can dropship profitably either through eBay and other auction platforms or through your own e-commerce storefront.
The easiest and probably guaranteed way to make the right choice is to keep an eye on Amazon and eBay toy top sellers.
Once you define a list of potential hot sellers it is a must to research your competition – both SEO (organic rankings) and PPC (pay-per-click advertisers). You do not want to find out once you set relations with a toy dropship merchant and develop your own e-store that you need a huge marketing budget to compete in this niche. I am not familiar with online doll market, but in my opinion it is not so saturated as for instance electronics category. Also remember to build your e-mail list – it is probably the cheapest and valuable asset despite all spam and other issues related to e-mail marketing.
If you are uncertain that dropshipping dolls will work for you once you are through with the market and competition research then you should possibly consider some different products to dropship:
Mopeds Dropship
Scooter Dropship
Pet Apparel Dropshippers
Skateboard Dropshipper
Candle Drop Ship
Beauty Products Dropshipper
Bicycle Dropshipper
Free Bratz Dropship
Electric Guitar Dropship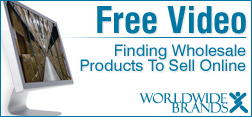 Related posts: