Finding profitable products is crucial to any business including online dropship business. There are special tools available on the market that can help you with your research. A few samples:
You can supplement them with free resources like:
Armed with this entire arsenal you need to just assign some time to regularly monitor the market for new products appearing and getting huge demand (= new opportunities to your business).
Recently I have noticed one popular product using this approach – bratz. I was completely unfamiliar with this. Then I discover that this is toys – dolls with large heads and wide eyes.
I have checked the lists of the verified dropshippers to identify the product suppliers to dropship Bratz I was certainly looking for free Bratz dropshippers with no minimum. Once I have detected Bratz dropship suppliers I could do another, this time more detailed, product research.
The product looks promising, but digging deeper I discover that there is also a Bratz video game that is actually most researched online of all Bratz products (it means the huge Bratz demand is not focused on Bratz dolls, but covers a wide range of miscellaneous products). Another check – this time with Google Insights for Search – and I see that I am likely to be late to the party – the demand peak is declining and Bratz products are popular in some countries where I do not have plans to promote to – Australia, Albania, Mexico.
I do not state that it is impossible to make money drop shipping Bratz products, but it does not look that appealing to me.
This is my simple method to identify those profitable products monitoring online product demand and then making a 30 minutes or longer research to discover any proof signs of the product potential or lack of that.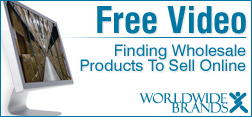 Related posts: