Despite the financial crisis we buy products and services. Probably we buy less, but we do buy. Auto accessories are no exception – can you imagine your life with no cars?
With a wide variety of auto accessories available on the market – tires, car care, glass care, mats, air fresheners, tools, replacement parts… – you just need to choose the category where there is some space for your niche focused dropship business.
You know there are tools and services that should help you to make the right choice, but it is not always 100% correct, you need to try the market first to feel it…
There are tons of legal dropshipers of auto parts and accessories (along with that you can spot a number of successful auto part dropship cases in our archives), but as I have already mentioned in other posts auto stuff is not a popular online seller. Yes, people buy it, but they buy it 5-100 times less than they buy digital cameras, buy ipods, buy shoes, buy bags, perfume, watches, jewelry, etc…
Below you will find the latest dropship business case that deals with horns.

AUTO ACCESSORY DROPSHIP BUSINESS/WEBSITE
Lots of room for growth – Easy to maintain – Nice Design
• URL: www.trucktrainhorns.com
• Established: Mon Jan 28 2008
• Uniques/Month: 3,107
• Page views/month: 20,299
• Monthly Revenue (USD): 652
• Google Pagerank: 1
• BIN: $ 5 000
Description:
For sale is a site that's been online for almost a year now and averages $652 a month in profit (after PayPal Fees). The site sells complete train horn kits for trucks and cars.
Revenue break down:
Feb – $151.80
Mar – $712.02
April – $695.04
May – $683.74
June – $1283.01
July – $793.32
Aug – $451.79
Sept – $839.34
Oct – $87.16 (See below)
Nov – $859.19
Dec – $620.64
Average = $652/mo.
The reason I had only one sale in October is because I was ripped off by someone (shipped to unconfirmed address.). That would have brought revenue up over 400.
The reason for the up and down sales is because of my rankings. I did a lot of link building for this site at first but haven't done any in the past 4 months. Sales were down a bit in December due to my supplier being low on stock.
The site is very easy to run. All you do is process payments via the dropshippers website. They normally ship same day and provide you with a tracking number from UPS.com. This business can be ran from anywhere in the world.
On average you'll make $90-$180+ per kit profit.
Why am I selling?
I really don't want to sell this site but I need to focus on other ventures. If you look at December stats, you'll notice three pages of transactions, that's my new business, and it's doing well.
Potential Growth?
This site can make a lot more money if you know what your doing with SEO.I did what I could, and ranked okay, but I never ranked at the top, and I still make decent sales.

800 Number
The 1800 number is a voice mail we purchased through FreedomVoice. We probably get 2-4 calls a week from people wanting to purchase a kit. The price per month is $10. I don't think you can transfer the number but it wouldn't be hard to change the header with the new number.
Payment
PayPal is preferred but I understand if that's not an option.
TrainHornKits.co.uk is also included in this sale to help you promote products to people in the U.K.
Revenue Details:
See Above.
Traffic Details:
Traffic comes from other sites and Search Engines. The rankings fluctuate from time to time. There is no PPC traffic whatsoever. I do spend approx. $25/mo advertising on this small forum, but I'm not sure if it helps or not.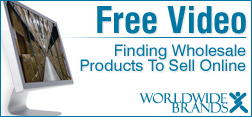 Related posts: