Digital cameras are a hot product to sell online for years now. And digital cameras come with a number of accessories that most people need in addition to their new cameras. When people buy a new digital camera they also need a memory card, lens, tripod, carrying case, flash, waterproof housing…
Waterproof housings are not cheap – and this makes it attractive to online sellers. The housings are not so popular as digital cameras, and demand fluctuates according to digital cameras demand. It is hard if not impossible for a small home business owner of a dropship venture to get into digital camera sales even armed with the best wholesale product sourcing – the margin is so slim and big players do not want to let you get a piece of their pie, but waterproof housings are a niche product where you can find your place.
I guess dropship affiliates who enjoy photography will find this product interesting. How much can you make with it? If we estimate the below established dropship store of waterproof photo and video housings performance with time you can expect to make $1500-1700 monthly (30% profitability sounds possible for this sort of products).
Those dropship business cases that we post with our project should be just a starting point for your research of products you would like to dropship. The fact that others make money with dropshipping this or that product does not mean that you will also do. Market research (demand and competition), product research, evaluation of your strengths and weaknesses… These are the steps that you should take once you get interested in the dropship case found here.
Dropshipped Yahoo! Legacy Store
• URL: www.keepitdrycase.com
• Established: Thu Feb 28 2002
• Uniques/Month: 8,810
• Page views/month: 27,064
• Monthly Revenue (USD): 5,521
• Google Pagerank: 3
• BIN: $10 000
Description:
For Sale: Keep It Dry Case
Reason: Retirement
Details:
I am retiring and wish to sell my Yahoo! Legacy store. The domain is registered through Yahoo! and is geared for underwater products. We are 7 yrs old and dropshipped through a company who will handle a new merchant as well. We began selling a similar product and switched to "ewa-marine" in 2003. Our listings never missed a beat.
Other waterproof cases, underwater camera housing lines could probably plug their own info in (as we did when switching in 2003) and maintain top spots.
Everything (editing) is done through the regular editor as in a stock "out of the box" store – no surprises!
Operating cost of this full featured and hosted Yahoo! Store is $99.95 per month.
Google these if interested (singular and plural): waterproof camera case – waterproof digital camera case – waterproof digital slr camera case – waterproof slr camera case – waterproof dslr camera case – waterproof camcorder case – waterproof case – waterproof all purpose pouches – underwater camera case – underwater digital camera cases – underwater dslr camera cases – underwater slr camera cases – underwater camcorder cases – waterproof camcorder housing – waterproof camera housings – waterproof digital camera housing – waterproof dslr camera housings and on and on……..
Other domains go with it:
www.keepitdrycase.net
www.keepitdrycases.com
www.keepitdrycases.net
www.keepitdry.net
If you or anyone is interested, it's got all of the Y! features such as page views, sales, references, searches, Y! shopping searches, graphs, click trails, reports, repeats, integrated shopping cart, and so much more.
There are lots of other built in features like cross-sells, affiliate programs, collecting email lists for newsletter signups, for marketing that we have never used.
Each order has a clickable reference to the site or search engine, clickable email address of customer for follow up dialog and more.
This site was appraised to list for $40K by Quiet Light Brokerage.
This site has been a pleasure to operate and is ready to change hands to the highest bid!
Revenue Details:
Products are sold 100% organic and site referrals. Orders are faxed to dropshipper and UPS or USPS tracking confirmation is faxed back the same day or the next business day.
Products are secured via credit card on file with dropshipper – sale button is clicked and customers money arrives in our acct. in 2 business days.
Your ideas for this site may vary, also the product line you'd like to add to this store. Our dropshipper has many line of photography related lines that can be added and are search engine relevant. Any waterproof gear would integrate nicely into this store.
The monthly revenue varies so drastically due to seasons and holidays that we were hard pressed to give an accurate monthly revenue.
We took the total revenue since Mar 2002 to date and divided by the months to give an avg. monthly revenue.
The next two months will be slow then things start popping as Spring approaches!
Traffic Details:
Again, the monthly traffic varies so drastically due to seasons and holidays, that we were hard pressed to give an accurate monthly page view and unique customer number.
We took the total since Mar 2002, to date and divided by the months to give an avg. monthly response.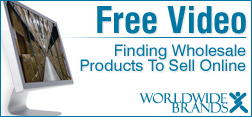 Related posts: