Another dropship business case study is about popular video gaming console – Sony Play Station. I have mentioned in my previous posts that this type of product stays on the list of top eBay products for years now – and I have a feeling tat it will last forever…
The niche really looks promising though I have no experience with it. The below PSP dropship website was established a few months ago and is already profitable. I do not like the fact that it entirely relies on AdWords traffic – it is quite expensive and not always great for conversions, but the site is a few months old and it has no chance of getting organic traffic (but it should build its mailing list already).
The dropship case in question has quite nice design and it is not always the case with other dropship businesses covered on our website
Ugly design is the first step of losing the potential customer's credibility. Our task is to do our best to make the visitor feel he deals with a reliable e-commerce site. To achieve that, we should either imitate the features of top e-stores in our niches or we should follow general e-commerce trends and tips
It is a certain way to increase conversions and profitability of our online dropship business. I know from my experience – sometimes I would entirely focus on building traffic to dropship website and then feel frustrated that only a few visitors turned into buyers…
PSP Dropshipping Site – Easy to Run – $1700/Month Net
Easy to maintain (1 Hr/Day), High Potential, Low Competition Niche
• URL: www.unbrickpsps.com
• Established: Sun Nov 30 2008
• Uniques/Month: 4,000
• Page views/month: 11,000
• Monthly Revenue (USD): 1,700
• Google Pagerank: 0
• BIN: $12 500
Description:
A premium established website.
It is a dropshipping site for Playstation Portable (PSP) accessories, especially batteries and memory sticks. The custom design was done by a professional designer. The writing was obtained from other sites and our dropshipper's site.
The site is very easy to run and requires about 1 hour per day at most to process the orders and answer customer e-mails. All products are shipped through a dropshipper so there is no need to maintain inventory or anything like that. You receive an order and payment, then you send the dropshipper the payment and order, and the product will be shipped out directly to the customer. No work on your part. Very straightforward and easy. Also, we have some of the best prices on the net for these products.
You will get complete information about the dropshipper, and if you buy in bulk, you can get even more savings.
This highly targeted niche isn't very competitive so there is great potential for high profits. Every PSP owner wants to install custom firmware, custom applications, games, etc. So the demand for these products (Pandora Batteries and Memory Sticks) is really high. And since Christmas just passed, the sales should increase drastically in the coming days because there are a lot of new PSP owners!
Why am I selling?
I am currently in Medical School and had made this site during my break. As break is ending, I really don't have any time to maintain or run it as all my attention is focused on studies.
Traffic & Revenue Generation:
Most of the traffic is generated through Adwords – Both Search and Content networks. The new owner will receive the campaign as well as some tips and tricks I have learned along the way to maximize the revenue. I have tried a lot of things so I know what works and what doesn't. Occasionally, I have also posted on different PSP related forums in relevant topics and sections. I also posted a few products on eBay. However, I didn't have time to do any of that much. Mainly (over 90%) is through adwords. The campaign is for $10/Day. So, about $300 per month. I tried different things and I believe now the campaign is tweaked. The new owner can also try things and I'll suggest things as well.
Occasionally, I also get e-mails asking for custom pricing and such, so those add to sales as well.
More promotion, seo, etc. would easily increase the revenue but since that's all "potential" it's not included in the price of course
All payments are collected through Paypal and also paid by paypal to the dropshipper. You will just have to change the paypal codes to yours. I can help transition the site completely.
Now for product margins:
Four main products:
Pandora PSP Unbricker Service Battery + Memory Stick Duo 4GB Combo (FAT or SLIM Compatible)
- Sells on site for $37.95. Our price about $15
Pandora PSP Unbricker Service Battery + Memory Stick Duo 2GB Combo (FAT or SLIM Compatible)
- Sells on site for $27.95. Our price about $13
Pandora PSP Unbricker Service Battery + Memory Stick Duo 8GB Combo (FAT or SLIM Compatible)
- Sells on site for $55.95. Our price about $22
PSP Unbricker Pandora Battery for PSP (FAT or SLIM Compatible)
- Sells on site for $18.95. Our price about $7
All the payments in the screenshot represent products sold from the site. The odd payment prices pertain to custom payments and are mainly for the Pandora Battery ($7 one)
The BIN is set at about 7x the monthly revenue which is reasonable and a bargain for such a premium site. All screenshots attached.
We will accept Escrow.com, Western Union, Wire, or Cashier's Check
Revenue Details:
Please see description
Traffic Details:
Please see description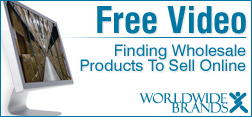 Related posts: