Going niche is almost always the right way to a profitable business. It is not an easy task to find a niche, it is even a harder task to find a profitable niche. From my own experience I know that even a proper research does not guarantee that the niche you choose will be money making. You are likely to try a few researched and promising niches before you find one that will be your star.
I always enjoy reading about successful niche dropship businesses, but I am careful to rush and buy or start a similar one – those people who run niche dropship businesses are experts in the niche, they know the industry and the products, they know their customers (and how to hook them) and their competition. It sounds so easy to run, but once you begin you feel that you miss something essential. It takes time to learn any industry.
When you browse previews of dropshipper lists you think that the opportunities are endless – at that moment you do not think about competition including online and offline businesses that keep all the products in stock and have a GREAT advantage over you, you do not think of the smart dropship competition that runs similar businesses since 19997 (see below), you do not think of the demand that might be falling 3 times over the last 2-3 years…
So, there is no recipe to success: even a proper market research can let you down. My approach to the solution of this problem – run a few projects, diversify in the industries where you did a proper (at least from your point of view) research.
E-Commerce – DJ & Pro Audio Electronics & Parts
Establish 1997 – Niche Market – Excellent Room for Growth!
•    URL: www.djproaudio.com/Main/
•    Established: Sun Aug 31 1997
•    Uniques/Month: 30,000
•    Page views/month: 530,000
•    Monthly Revenue (USD): 8,000
•    Google Pagerank: 3
•    BIN: $65 000
Description:
Home based mail order business for sale. I take in an extra $110k sales a year on this part-time venture, but I don't have the time or the energy to manage it any more. I have to focus on my other business (electronic repairs).
I have a f/t retail business in Brooklyn, NY that I need to devote more time to, and so I am selling off my mail order business.
We service a niche market, which we've become experts and everyone comes to us for advice, information, and products. Including the competition!
Business can be run from anywhere – as long as you have access to the internet, UPS and US Mail shipping, your fine.
The Business:
- www.1200s.com/ – Mail/Internet Order Electronic Parts and Accessories for the DJ & Pro Audio markets
- www.djproaudio.com/Main/ – Mail/Internet Order (includes same items as #1), plus Professional Audio and DJ Equipment.
I run the entire operation with my wife, and we spend about 3-4 hours a day on data entry, packing and shipping 4 days a week. This would be a great opportunity for someone who can devote F/T – Turn-key operation. After the order is received, you enter into your back-end Point Of Sale system (included), and ship out the order.   For a brief period, March 2007-March 2008, I devoted much more time to marketing and building the mail order business, and it shows in the increase in sales during that time ($20-30k/mo).  When I stopped, because my other business was being severely affected,  we dropped back down losing almost 50-60% of our sales (you'll see the numbers) – but with the right time and devotion, you could easily double and even triple income within a matter of months.
We cater to DJ's, Producers, Night Clubs, Bars, Lounges, Retail Stores, and assorted Music aficionados. With potential to do at least 300% more, with the right management. Almost recession proof business – the parts – many people are looking to fix -vs- buy new.  Which is the reason for our do-it-yourself videos releases.
Mail order is where the sales & future currently lie. Perfect business for young, energetic person with ideas and knowledge of internet marketing.
We are authorized dealer for all major professional lines: Quick Lok, Ortofon, Shure, Denon, Pioneer, EAW, EV, Turbosound, Mackie, QSC, Allen & Heath, Vestax, Stanton, Rane, JBL, Numark, Technics, Ecler, Odyssey, M-Audio, Akai, Sennheiser, Monster Cable, Mogami, Gator, BBE, and more.
We also have accounts with all the master distributors, all of who will drop ship directly to our customers for a very small or no fee. Sometimes the prices are better from the master distributors, than the manufacturer's themselves. You can either apply for new accounts, under your new name, or use our account and don't have to worry about opening orders, which can range from $1500-$5000 depending on the vendor. But it's your decision.
Inventory consists of small parts, such as mechanical, screws, washers, circuits, resistors, capacitors, etc. – we keep everything in a linen closet @ home. I don't have much inventory, as it turns over very quickly, but on average I order every 2 weeks, and each PO is about $1500-2000
For the larger, DJ Equipment, Professional Gear, Cases, etc, I have most of the items drop shipped either direct from the manufacturer, or from one of my competitors, who is located in NYC – they give me EXCELLENT pricing, and Blind drop ship for us with no fees. I have a long term relationship with them, and they always come through for us. Imagine, having a competitor ship your orders, and the customer thinks it's coming from you! You can't ask for a better relationship.
The only problem with this business, is that it requires someone with excellent marketing skills in order to bring it to the next level. This is something that I never had. I found myself always managing the day-to-day of the business, instead of spending time to make it grow.
Profits range from 30-50% – good markup on many products, especially parts and accessories.   The higher ticket items (speakers, amps, cases, etc) have smaller mark ups 20-40%, which is why I try and push the parts more.  Easier to manage, takes up less room, better profit margins, and easy to ship.
Interested parties should contact via email for more information. A non-disclosure agreement must be signed before any specific details and financial information is released.
Looking for a quick and easy sale, which is why priced low.
Asset purchase only, which includes the following:
- 2 Professionally developed web sites
- 2 Shopping Cart systems – easy to maintain and run – completely configured
- Back end software consisting of Web Site Store Management (CRELoaded 6.3B2B), & professional Point Of Sale Software
- Starting Inventory ($5k) of the most popular items to get you rolling, minimizing downtime.  I will hand pick and give you enough inventory of the stuff that moves, so you don't waste your time guessing what to order.  I'll also provide order history for each item, and profit margins for each item, so that you can see what is worth pushing.
- Exclusive referrals for equipment and parts from our repair business – this alone will keep you afloat!
- 3 month support from owner – I will help out with everything! Learn from my mistakes, and benefit from my knowledge of having over 15 years in this business.
- 3 Dell Computers (P4)
- 3 HP (HP LaserJet 6P Printers
- 1 Canon MF3240 Copier / Fax / Scan
- 1 HP Server – to centralize/network everything
- Shipping Supplies (packing material, boxes, tape guns)
- Industrial Metal Shipping Desk – Measures  60" x 36" – Height adjustable 28"-35"
- All web site original files and templates – about 250mg worth
- Professional Web Site Support License – handles all email – 1year subscription
- 2 Domain Names – which are highly marketable
- Access to our 15,000+ email list, of opt-in subscribers (DJs, Producers, Musicians, Music Buffs, etc), plus an additional 4000 more from sales customers – this would be a great launching point for the new owners.  Offer a discount, or free shipping, and watch the orders come in.  Sorry, due to customer privacy concerns, we WILL NOT SELL this list.  However, you have access to it whenever you need to send a special email blast, up to a maximum of 6x a year.  If you want to send additional emails, this will have to be negotiated separately.
I want you to get the full value of your investment, AND I want you to succeed! So, as the Owner, I will stay on for 2 months for training, and will be available for an additional 4 months for additional support. I will even help with web site management, SEO marketing, as well forward all referrals for sales to you – at no cost, or commission. Don't hire a webmaster, as I know the sites INSIDE & OUT.  Use me for the 6 month period, and use that money you save on labor, to market and grow the business.
In addition, I am still in the business (repair side), and currently growing that business. I am developing a series of do-it-yourself repair videos, and will refer all viewers to the sites to purchase parts and equipment. As long as you keep the stuff in stock, and ship out quickly, you'll benefit greatly from this exposure.
Very simple business to run. Web site runs itself. You just need to modify when product pricing or status changes (discontinued, etc). Which is VERY easy to do, thanks to the back end system we use to manage the site. It makes running the site 100% easy. No knowledge of HTML or programming. I'll show you everything. It's a PHP shop with MySQL db, so it's fast. Dedicated server ($210/mo), so you never have to worry about web traffic, or limited on space.
As for internet marketing, we come up first on key terms in Yahoo, Google, and AOL. Just need to come up first on MANY MORE terms – and I can help with that during the 6 month support period.
Revenue Details:
Revenue generated from sale of products on web sites only.  I've just started adding AdSense to the site, and generate about $50 extra a month from that – potential for MUCH more.
SALES - Currently range from $7-12k. But this time 2007, I was doing $20-30k easily.  This was when I devoted more time to the business marketing and growth.
EBAY - Just started selling on ebay, and have a 120 feedback rating.  I know, not that high, but I just got into this.  Also, the real beauty of this is that our admin side of one of our sites is directly liked to our ebay account, so you can list products instantly from our CRELoaded commerce store.  Over 3000 products can be added to EBAY instantly.  I've developed all the templates, and done all of the programming.
TURN-KEY BUSINESS – THIS IS A REAL BUSINESS, with a viable product, and established income.  Low overhead, and high profit margins, make this an ideal business for someone looking to break into the mail order sector, with possible expansion into retail.
Traffic Details:
All traffic to the site is strictly organic.  Absolutely NO AdWords or any sort of advertising – online / offline is done.  We generate alot of traffic from various sources, such as local DJ event sponsorships, our retail repair business, free do-it-yourself repair videos (google, vimeo, etc), but about 60% of our traffic is word of mouth and repeat business.  It's also good that we come up first on key terms for our product line and services.
You could easily increase sales by triple by utilizing AdWords, or Affiliate & Banner marketing on DJ & Producer oriented networks/communities – I can help with this.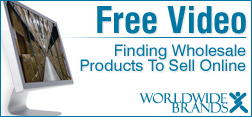 Related posts: