I guess we have discussed how to choose hot products – what tools to use to define those product categories that get tons of demand (= not so fierce competition). Dropshipper sources are reviewed at our website though an attempt to find one directly is worth trying.
It is hard or next to impossible to monitor ALL hot products – the best way to resolve this is to go niche deep. Say, you choose shoes products (cool products to sell online, but quite high returns) and build your dropship business around this product category.
It is much easier to research for hot products just in the shoes niche. When you work in one niche you learn much about it and you get a feeling for it. Ugg boots are hot right now.
It is news for me, but I am sure that those who do business in the shoes niche know of this fact weeks or even month already – in this way they get a competitive advantage that allows them to be one step ahead of others.
I just start to make a market research though my smart and shoe focused competitors dropship Ugg boots for weeks now. It is going to be hard to catch with them.
What I try to tell you in this post is that to be successful online (as well as offline) one needs to properly choose one industry/ product category/ niche and focus on that. When I was new to online business due to my inexperience and poor marketing skills I have chosen to dropship wrist watches. It took me two years to finally understand that writ watches are not hot and in high demand, that most people can do without watches altogether… I did some sales while others – smarter competition – focused on dropshipping iPods, GPS systems, adult toys, video games…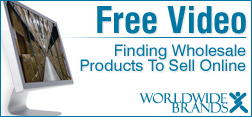 Related posts: