One of the webmaster headaches – where to get traffic for the website. Even if you are doing fine with search engines you would like to steadily increase your traffic. A few extra traffic sources are social networking websites and Alexa Top 100 online giants.
Recently there was a series of discussions on EarnersForum:
Spammin and Jammin on CraigsList
Spammin and Jammin on Digg
Spammin and Jammin on MySpace
When the forum members discuss Digg and CraigsList they agree it should be a good source of traffic, but there is no any example or algorithm how that traffic to get.
I mean it is clear that if your story gets on Digg home page you will get tons of traffic, but the question how to get on that page remains unanswered.
Another discussion 'I digg you, you digg me' shows that it is a topic that interests webmasters, but there is no general agreement if Digg.com is a great website or scam. The idea 'I digg you, you digg me' was rejected, but the discussion has turned to this – some stories that are placed on Digg home page do not deserve it and Digg site administrators are not objective.
MySpace, website #1 in traffic in the USA, is the most popular topic discussed in that series on EarnersForum. Marketing on MySpace is not much different from e-mail spam – you just send out tons of spam bulletins with the links to your website or to the websites you are affiliated with. Friends are accumulated automatically with some special software. To make the process faster, set up a few accounts. Yes, they can ban you from MySpace, but you should really try hard.
MySpace attracts many webmasters. There are a lot of blog and forum posts. The one that comes to my mind is the recent post on this topic from Todd Malicoat with a few links on MySpace optimization:
Summary: MySpace, Digg.com, CraigsList look like good sources of traffic at this moment. They are worth your time for experimenting and checking they are working for your niche.
[tags]MySpace, Digg.com, CraigsList, alexa, social bookmark, social bookmarking websites, affiliate marketing, work from home, home based job, affiliate marketing, digitalpoint, earnersforum[/tags]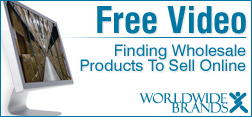 Related posts: