How to increase traffic to your website? One of the most popular questions webmasters seek answer to. Search engine traffic is great, but not every website is lucky to get it. Most new websites have no chance to get Google juice.
So, it is necessary to explore other alternatives available out there to increase your traffic. I would like to share one approach that is likely to work with 90% websites. Let's call it active forum posting. And it works like this:
If you run a website on some topic then you are likely to be a knowledgeable person in that area. You keep track of the major events and news of the industry, you know tips and tricks, you have experience you can share with others.
Your first step in active forum posting is to find 10-15 most popular forums in your niche. You are likely to know and participate in a few, but it is not enough. You need to cover wider audience. To spot this number of your industry forums, you can:
-    check it with www.big-boards.com
-    check it with www.boardtracker.com
-    search Google
OK, now you have a list of those forums. It is time to check if all allow signatures in posts – a few lines of text, usually with website links at the end of posts. Allowed? Good. Not allowed? Delete the forum from your list.
Next step: register with all forums. Choose one ID and password for all forms to make it easier later to participate.
Once you are registered it is time to join discussions. As a rule, if the forums come from one industry they discuss the similar topics and news. It should be easy for you as a knowledgeable person to be helpful and not to spend much time on every forum.
When you have a few posts you are safe to add a signature to be displayed with your posts. If you add a signature from the very start the forums mods may decide that you are a spammer with egoistic self promotion goals.
Now continue posting with all forums you are registered with and keep an eye on your logs: how much traffic comes from this or that forum. The amount of the traffic depends on the quality of your posts so try to share all you know.
Later you can drop some forums or join a few more. In addition to the traffic you will leave links to your website. It is believed that Google discounts forum links, but I have checked my website backlinks and was surprised to discover that Google has counted some from the forums I participated in. And what about Yahoo! and MSN? There is a chance they will count these links.
Summary: forum posting takes time. And remember – you could spend this time to improve your website. But what is the value of the improved website with no visitors? On the other hand this promotion technique does not cost a cent. Just make a test and see if it works in your case.
[tags]forums, affiliate marketing, generate traffic, home business, work from home, google, websites, blogs[/tags]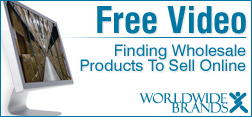 Related posts: