Do you actively comment others' blogs? To tell the truth, I read about 30-40 blogs I am subscribed to with my bloglines.com account, but I never had a thought that one could benefit from commenting others' blogs with regards to traffic to your website.
Could you imagine that 2/3 of your website traffic can be referred to by your comments in the popular blogs? I feel impatient to test this technique. It takes time, but nowadays any marketing technique takes time. One has to spend the same amount of time on marketing your website as you spend on creating and developing it.
Have a look at the stats and I think you will be immediately tempted to rush to the popular industry blogs to write a few lines with a link to your website. I am not sure it will work with all types of sites (in fact, at the moment I am not sure if it works in general as I am just about to test it next weeks), but it looks promising.
[tags]traffic, comments, seo, internet marketing, affiliate marketing, blogs, content generation, make money online, work from home, home based job, earn your living online[/tags]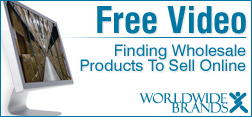 Related posts: