Offpage optimization has no doubt outranked onpage. Link popularity is the offpage factor #1 when it comes to ranking pages in Google (I think other search engines go the same way with every algorithm update). It makes next to impossible for a webmaster to manipulate search engine rankings. As a result, the search results are more relevant and the Internet users are happier.
Techniques for building links are limited, as well as the number of link types:
• natural links/ link baits (the most desirable ones),
• purchased/ rented links,
• article syndication,
• directory links,
• press releases,
• reciprocal links,
• forum signature links,
• blog comments,
• expired domains,
• and a few more.
Apparently, not all links are equal. It is up to you if you would like to allocate some of your precious time for link hunt/ exchange process or will prefer renting a few authoritative links or will keep yourself from any link trade.
I have selected a few resources (from my point – they are best resources on link popularity available on the Internet). Some ideas and points are likely to be outdated as the Internet scene and search engine algorithms change at a fast pace, but the links are worth checking:
www.jimwestergren.com/link-building-guide
www.webmasterworld.com/forum30/34106.htm
www.stuntdubl.com/2005/02/25/tips-to-valuating-text-links
www.stuntdubl.com/2006/04/05/how-to-write-successful-subject-titles-for-link-requests
www.stuntdubl.com/2005/08/31/link-training
www.stuntdubl.com/2006/05/10/link-test
www.webmasterworld.com/forum12/2956.htm
www.webmasterworld.com/forum12/2876.htm
www.searchengineworkshops.com/articles/leglinkpop.html
www.jimboykin.com/cherry-picking-links-believe-it
www.jimboykin.com/text-around-your-linkskeeping-it-natural-looking
www.jimboykin.com/tips-for-finding-the-best-pages-to-get-links-from
www.jimboykin.com/part-two-tips-for-finding-the-best-pages-to-get-links-from
www.highrankings.com/forum/index.php?showtopic=21788
www.seomoz.org/blofdetail.php?ID=935
www.seomoz.org/articles/advanced-link-building.php
www.seobook.com/archives/001470.shtml
www.sitepoint.com/article/delegate-link-development
www.seocompany.ca/derectory/top-web-directories.html
www.text-link-ads.com/link-buying-guide-redirect.php
www.textlinkbrokers.com/wiki/Main_Page
[tags]link popularity, link building, links, seo, optimization, traffic, website promotion, internet, search engine, social bookmark, social bookmarking websites, affiliate marketing, work from home, home based job, affiliate marketing, link trade, text links, link buying, web directory[/tags]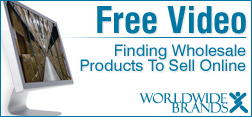 Related posts: