I am amazed at the variety of products people dropship online: basket dropshippers, auto accessory dropshippers, playstation dropshippers, Halloween costumes dropshippers, men apparel dropshippers, sunglasses dropshippers, and etc…
It takes market knowledge to research this sort of goods and find a way to make money selling them online.
I admit it is not the best time (due to the financial crisis) to invest lots of money into dropship ventures, but one can easily start a drophip project on a shoestring – just as a part time hobby that will cost you 50-100 dollars monthly or probably less. We all hope that the bad times will pass soon and it is a good idea to meet better times with established projects.
Today we introduce a new case study – a dropship site selling pool products with $10,000+ monthly revenue. See those elements that make a successful dropship project – products in demand, a reliable dropshipper, a pro design, proper promotion to get traffic and reach the targeted audience…
Pool Products Dropshipper
One page checkout, SEO-friendly, TONS of features!
•    URL: www.bargainpoolandspa.com
•    Established: Wed Oct 31 2007
•    Uniques/Month: 3,000
•    Page views/month: 12,000
•    Monthly Revenue (USD): 10,000
•    Google Pagerank: 2
•    Min Bid: $15 000
Description:
This auction is for an established pool products eCommerce website!  The site is built on a highly customized version of ASPDotNetStoreFront and includes a one page checkout, mini cart, ALL on page seo elements, easy to use admin, content management system, and many more.
As you'll see in the stats, the biggest traffic and revenue months are right around the corner.  Traffic and revenue EXPLODES for this industry once it starts to get warm out.  There are still plenty of opportunities in the off season not only for just the warmer parts of the US but also for pool closing kits, winter covers, etc.
This is a turn key business ready to run!  All items are drop shipped from a single distributor – there are about 500 products on the site now – but you can easily upload many, many more.  There are also plenty of other drop shippers out there for the pool products industry. The design is 100% unique, standards based and HOT!  This is a great looking design with tons of features, including a 1 page checkout – you'll get a much better idea just by browsing the site for yourself.
We have revenue, traffic and conversion stats listed below.  Additional stats may be provided upon request.
Revenue Stats
March 2008 – $2,383
April 2008 – $5,453
May 2008 – $14,206
June 2008 – $27,736
July 2008 – $16,697
August 2008 – $12,296
September 2008 – $15,874
October 2008 – $11,240
November 2008 – $6,181
December 2008   – $501.54
January 2009 – $1,684.37
Total Traffic Stats
March 2008 – 2,752
April 2008 – 3,728
May 2008 – 6,681
June 2008 – 7,594
July 2008 – 4,709
August 2008 – 3,518
September 2008 – 2,388
October 2008 – 1,704
November 2008 – 1,252
December 2008 – 1,160
January 2009 – 1,057
Conversion Rate
March '08 to January '09 – 1.09%
Revenue is a mix from organic and PPC.  PPC campaigns were small and never more than $5k/month.  This is another HUGE area for growth.  With our clients small budget, they were barely even hitting the tip of the market … you could spend hundreds of thousands per month on PPC in this industry!  More PPC details available upon request.
Why Were Selling:
We build and managed this site for a client who is no longer interested in the site due to lack of time and many other business ventures.  We've spent a LOT of time building and maintaining the site and would like to see it go into good hands.
Revenue Details:
See stats within listing for details.  Screenshots provided upon request.
Traffic Details:
Organic
PPC
Backlinks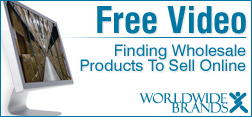 Related posts: