Good domains are like real estate in the downtown. They generate income automatically, with no interference on your part, and that income can be quite large. Yes, domain name business can be profitable. I am not experienced with domain name business so far, but this aspect is on my 'to-do' list. I carefully collect information about possible techniques to benefit from domain names:
- expired domains
- type-in traffic domains
- traffic from expired domains
- etc
A domainers guide recently published at digitalpoint forum is a nice addition to my collection of domain business resources. In fact, the guide is a selection of some basics nicely arranged and presented in one place:
Places to sell domain names [Free]
The following is some of the places such as forums and sites to place your domain and sell freely (according to response rate, IMO):
1. NamePros
2. DigitalPoint
3. DNForum
4. WebHostingTalk
5. SEDO
6. Webmaster-Talk
7. V7 Network
8. TalkFreelance
And these are the places to buy domain name at a good price and just to have a example to make your own bussines with domain names

Some non-free places to sell domains are:
Afternic, Sitepoint and TDNAM
Where to get free domain appraisal?
Actually the best appraisal place is the respective domain forums because the domainers there can give you direct input about your domain. Please find below some places that you can place your domain for a free appraisal (according to the quality of feedback):
1. NamePros- Appraisal
2. DigitalPoint- Appraisal
3. DNForum- Appraisal
4. WebHostingTalk- Appraisal
5. LeapFish- Automated (reference only)
Where can I get some information regarding recent domain sales?
1. DNJournal- Domain Sales
2. Domain sales checker tool
3. 3 characters price guide
4. TDNAM recent sales
Where can I get suggestion for my domain names?
The following tools have been helping many domainers and webmasters in choosing their desired domains. The following order is not in terms of any merit:
http://www.pcnames.com/
http://www.domainnamesoup.com/
http://www.makewords.com/
http://www.nameboy.com
Where can I get a list of expired domain names?
After a while, some may actually want to tag onto this kind of information so as to grab a better domain at times. Some forums like NP has really good members in providing a constant expiring list:
1.NamePros- Available & Expired Domain Names
2. DomainBash- 4 letters expiring up to 10 letters.com
3. Expiring list based on PR, Alexa rank and dictionary words
4. Findeteer
Where can I find coupon codes to register domains?
1. Reg-Fee
2. Domain Coupon Codes -RSS Feed
Summary: My motto is to try all possible online income techniques. I am sure that not all will work in my case, but variety is a nice thing and it works if you do not want to get bored with your job.
Yes, short and brandable domains are sold years back and now auctioned for thousands, but I see that man people are still successful with this business.
The guide I referred to in this post lists most authoritative sites on domain business and they are good place to learn.
[tags]domains, domain names, domain name business, expired domains, expired domain traffic, type in traffic, seo, internet marketing, affiliate marketing, make money online, home based job, earn your living online[/tags]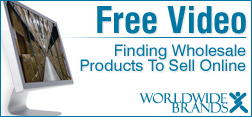 Related posts:
No related posts