Does your home business aimed at your local community? You need to advertise your products and services at your home city? Well, in addition to Yellow Pages and local classifieds you should have a look what three top search engine (Google, Yahoo!, MSN) have to offer. They have much improved the options for marketing local businesses and I am sure will help with your efforts to expand your market. Check the guide links and options (Matt compiled a short, but ultimate list of the current local Intenet marketing options):
The question is: do your prospects search for your products and services on the Internet?
Summary: I think that great majority goes the old tested and trusted way: open your local Yellow Pages and make a call. But the situation is likely to change within a couple next years. It is better to start early to fill the niche and to feel comfortable in a few years when the competition in local Internet marketing will get tough. Have a look at the traditional Internet search scene: those websites that were started 5-8 years back did not gain much profit at that time. And now they are on top of Google and generate very nice income. Do not miss your chance.
[tags]Internet marketing, affiliate marketing, local marketing, home business, work at home[/tags]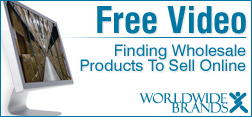 Related posts: