The experts say that the number of full time telecommuters in the USA is about 12,000,000 for the last two years – there is no growth. Yes, telecommute jobs are great for both parties – employer and employee, but not every job is good for that. The below article describes both advantages and disadvantages of the approach.
Brantner is a long-distance telecommuter – and has been for more than four years.
She makes up just a sliver of the work force that is employed in a home office that is far from the company's main headquarters. Yet a number of businesses have gone to geographic extremes by allowing workers to telecommute full time – even if they live halfway around the world.
"I would highly recommend it," said Brantner, 39, who supervises three workers in San Francisco through e-mail, teleconferencing and trips to California a few times a year for face time with her employees.
Read the full article
Summary: to be or not to be – that is no more a question. The question of the moment – will telecommute jobs grow and become dominant. The forecast: not likely. Those jobs that can adopt a telecommuting approach have already done that, but there are thousands of jobs simply exceed the limits.
[tags]telecommute, jobs, home business, work from home, outsourcing[/tags]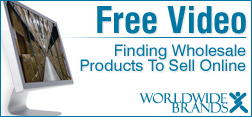 Related posts: