While I try to cover miscellaneous home jobs I made up my mind to provide a more systematic approach to our posts. What kind of home job categories is out there? I could count three despite of my hard efforts to count more all jobs I could think about would fall into one of three categories I could define:
1. Freelance: contracted work (outsourcing). You find a short term (as a rule) job provided by some outside employer who pays some fixed amount (or fixed hourly rate) for your services.
Samples: web design, data entry, transcription, translation, forum posting, link building, blog writing, etc.
2. Telecommuting: long term job for some employer. The only difference from a traditional job is that you work from your home, probably with occasional visits to the company office.
Samples: any job you can do from home and office.
3. Home based job: your own business. You sell your service or products for yourself. As you do it from your home most home based businesses are in this way or another PC focused.
Samples: eBay business, drop ship stores, affiliate marketing (i.e. dropshiparea.com), crafts, photography, etc.
Certainly, you can combine all three types in your work (as I try to do with dropshiparea.com) to maximize and diversify your revenue streams.
[tag]home job, home based job, freelance, business, telecommute, outsourcing,  contracted work[/tag]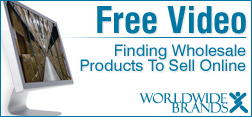 Related posts: