PPC arbitrage is a very popular topic with webmasters. No surprise – it deals with a way to make easy and quick money with some spammy websites.
PPC arbitrage is a technique when you buy PPC traffic from some minor networks, get it to your websites with nicely blended AdSense and YPN ads and get clicks on these ads.
The idea: cost per click from a 2nd tier PPC engine (your expense) – cost per click you get from AdSense and YPN (your income) = profit (or loss). Your task is to make this margin positive. It can be certainly negative.
So:
a. Get traffic from the below PPC engines:
www.search123.com
www.enhance.com
www.searchfeed.com
www.goclick.com
www.7search.com
www.findit-quick.com
www.search.looksmart.com
www.kanoodle.com
www.adbrite.com
b. Place Adsense and YPN ads. Blend your ads into your content seamlessly (I guess there should be minimum of your content
c. Control your costs, make adjustments.
Summary: It sounds easy, but needs practice. I have tried a similar technique a year back playing with Google AdWords and Google AdSense. It was not wise on my part. I am sure one needs cheap PPC traffic (Google AdWords are not cheap) and spammy website (so that the visitor had no choice but click on ads).
If you find a way to be profitable – this is no doubt a technique to make a quick buck. How much can you scale? Not sure, but the potential is good.
[tags]arbitrage, ppc, pay per click, seo, internet marketing, affiliate marketing, make money online, home based job, earn your living online[/tags]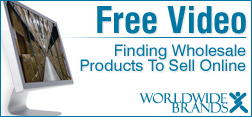 Related posts: