Anime enjoys steadily high online demand over years. Anime DVD's are likely to sell well online too. If we research our case study trove we discover a whole anime subcategory – well, it looks the anime products deserve our time to look deeper into them.
Anime dropshipper source is no problem. I have recently did a manual Google search for free dropship merchants of some products – I should admit that after my experience I started to appreciate the work the dropship list providers do and understand what they charge their fees for. Google is virtually littered with some doubtful company sites that claim to be reliable wholesale dropshippers.
What I also like about the below site – organic traffic is its primary traffic source. Yes, PPC systems are an easy and fast, but VERY expensive source of traffic – I mean top tier PPC search engines like AdWords, AdCenter, YSM. Using those 'traffic providers' you can be certain of the traffic quality. If you turn to 2nd tier PPC engines – you pay much cheaper fees but for crap. So it is hard and expensive for dropship affiliate to rely their online business on PPC traffic
Well established Dropship Anime Business for sale
$46,000 in sales in 13 months, $1600+ profit – No Inventory, High Ranking in Google
• URL: www.animefeeder.com
• Established: Thu May 10 2007
• Uniques/Month: 3,100
• Page views/month: 13,500
• Monthly Revenue (USD): 1,600
• Google Pagerank: 2
• BIN: $25,000
Description:
Up for sale is a well established Anime DVD shop. The site has been earning money since mid 2007, and is one of the most popular anime dvd shops on the net.
Up until recently (yesterday actually) the site has been ranked #1 for the phrase "Anime DVDs" on google, it also has high rankings in a number of other phrases including "buy anime" and "buy anime dvds".
AnimeFeeder.com specializes in import anime. The dvds come with more episodes per disc than domestic anime (geneon, funimation, avd) and are made overseas, which lowers the price greatly. That's why the sets are so cheap.
AnimeFeeder uses a great dropshipper who's name will go to the winning bidder. They have been in business for 15+ years and are very easy to talk to.
The site is built on Joomla using the virtuemart shopping cart component, and is set up for maxium sef exposure.
Payments are processed through paypal, and all statistics are calculated after subtracting paypal fees.
The site has earned over $46,000 in sales, ($3,500 a month) and almost $21,000 profit ($1600 a month average in the last 13 months (since march 2008).
I've gotten an order of over $1,200 and customers who have order thousands from AnimeFeeder.com which attests to the reputation that this site has.
If you would like any other information, paypal excel spreadsheets, webalizer stats, anything, just let me know.
Thanks for looking, if you have any questions please pm me.
Revenue Details:
Direct payments made via paypal. All traffic is organic, no paid links or traffic was purchased for this site.
No email marketing was done with the site.
If someone were to put more effort into the site, the revenue would see a great increase.
Traffic Details:
The majority of the traffic is organic from google. See anaylitics stats.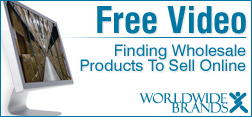 Related posts: