When you are on the edge of opening an eBiz or already have one, you still have to keep in mind that it is a real business and the approach to it must be a proper one. You have to make sure all the legal formalities are carried out. Consider all the legal issues in order not to lose money in case of emergency.
Do I Need to Charge Taxes Online?
Taxes issues
When you own an eBiz you have to keep current on taxes that are connected to your activities. As you are a retailer you have to be aware of the payments of state sales taxes.
Jim Reed, www.tetontax.com, comments:
"The collection of sales tax for items sold over the internet is only required if the business has a physical presence in that state."
To cut the long story short according to Jim if you sale a product to a customer from a different state you need to charge this customer the sales tax.
Besides taking extra money from customers (as taxes) you are responsible for delivering this money to the government. As a rule in the majority of states you have to fill out a tax return.
Reed continues:
"You're required to fill that out, whether you have sales or not, once you obtain a sales tax license. Each state has its own sales tax form to be completed, signed, and filed, and the tax remitted, based on what taxes have been collected during that period."
Some thoughts on the structuring of eBiz
In order to make your eBiz legally proper you need to give a careful thinking on how to structure it. There are a number of type of eBiz structure:
1. Sole Proprietorships
This type of business is usually set up by eBiz owners who want to avoid the costs of incorporating. At the same time this type of business makes you property vulnerable in a lawsuit.
2.Corporation or an LLC
Remember that the major advantage of a corporation is getting your property insured. In case your company is used only the belongings of the corporation are at risk. The fees associated with setting up a corporation or an LLC are fairly minimal
To conclude: no matter what type of property you decide on, take your time to consult a CPA and an attorney in order to be sure that you are legally squared away and find out what scheme is the most effective in your case.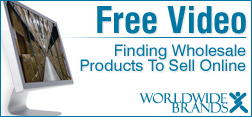 Related posts: