In my previous post I have discussed two features to be added to my websites to make them more attractive to visitors.
No doubt, it is an ongoing process of searching new ways to improve your web projects. Regularly updated content is great, but add a few new features now and then – and you are likely to gain more loyal visitors.
I have a few systems when working on this. I consider any website from five perspectives and think how to improve any of them:
- design
- code
- content
- marketing
- monetization
Another approach is to follow recent trends of the Internet scene development. Two of the most useful resources that help me with that are TechCrunch.com and Trendwatching.com They are an unlimited source of ideas – you need just time and funds to digest and implement at least a few of them.
Webmaster forums are also invaluable – I have discovered so many useful tips and ideas regularly scanning a few of my favorite ones. I have a habit to print out the most interesting threads, re-read them now and then. I do the same with my Bloglines account where at the moment I have 10-12 folders, each has 20-60 subscribed feeds.
One more way is to benchmark your competition. I think it is next to impossible to be number one in any niche at this time when venture capital is back and invested into online projects, but we can see what top performers in our niches (that are largely funded) offer their visitors and modify those features to introduce at our own websites.
Summary: I am sure everyone has his own algo of working at his web projects. In my case I apply the above techniques added to traditional brainstorming.
Next stage is to implement a few of the selected features. Then I move to the next website. Once I am through with the entire circle I start from the beginning. The entire circle can sometimes take a few months as in addition to the development of new features you need to perform daily update of your projects.
Time and money required to make any changes to the websites often limit us in our decisions. It is a hard task to find that balance that the changes and features you are about to introduce will recoup your investments.
[tags]website update, website niches, website ideas, website development, seo, internet marketing, affiliate marketing, make money online, home based job, earn your living online[/tags]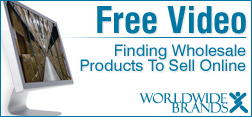 Related posts: