You need new features and new content to keep your regular visitors coming back to your websites. It is obvious. The other side of the story is that you need time and money investments to develop and add these features and update them regularly.
A few things I am about to add to my current web projects are e-mail newsletters (Jacob Nielsen states it is the most efficient way to keep in touch with your customers and website visitors) and polls.
I have checked my options to run an e-mail newsletter.
My requirements are:
- free application, preferable, web based
- automated
- high e-mail deliverability
The only option I have found (I did my research just within 5-10 minutes) – Zookoda. A nice and easy to use online application that takes care of your e-mail marketing. They have a number of requirements – for instance, their service is a viable option just for a number of blogging platforms. They generate automatic feeds for your e-mail broadcasts offering a great option – you can schedule broadcasts. Another great feature about this online application – you can run e-mail newsletters for a number of your websites from one account. A nice feature.
Create an e-mail list, add a subscription form to your website, select a template (can be customized), schedule a broadcast, and track your results. All in one. Easy, fast and free.
I have been registered with the service for about a week, have properly examined all its options and FAQ, but my account is limited, they need to authenticate it as a way to fight against SPAM. Not sure how long it will take and how they are going to authenticate my account, but I would be happy to broadcast e-mails to my opt-in subscribers as soon as possible.
Polls are also a useful interactive feature that takes minimum efforts to run. I have read positive feedback about two WordPress poll plug-ins, checked and liked both – WP-Polls and Democracy. I am about to install it on my websites next week.
Summary: New features are a smart way to preserve a number of regular visitors and make your website more valuable in the eyes of users, but it all takes time. Yes, time is a very important asset that you can't replenish. You need a sort of balance. So, it is great when you find ways to automate tasks or outsource it at some affordable prices.
[tags]website features, website niches, website ideas, seo, internet marketing, affiliate marketing, make money online, home based job, earn your living online[/tags]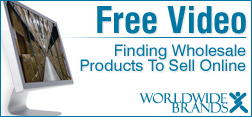 Related posts: