AdSense remains the top source of income for all of my websites. Neither CPM (cost per impression) nor CPA (cost per action) are close to my AdSense earnings. AdSense is one of my favorite topics. I have posted AdSense tips for beginners. And about smart pricing – it is not the feature to be delighted about from a webmaster's point of view. And check the post about top AdSense earners (publicly known).
I have noticed that my AdSense earnings are not doing well at the side bars. And after some researching I have installed AdSense Deluxe plugin for Wordpress. It enables to easily insert miscellaneous AdSense blocks in the posts and blemd them directly into the content.
But it is not the only AdSense optimization option for your wordpress websites. 10 Best Wordpress Plugins for Google Adsense is a good post to test what is the best option for your web site.
Summary: Probably, it depends on the niche, but Google AdSense is the top affiliate network for my online projects and to tell the truth, I do not see any good alternative at this point in time. So it is a reasonable move to search for best optimization of AdSense earnings.
[tags]adsense, adsense optimization, wordpress, blogs, seo, internet marketing, affiliate marketing, make money online, home based job, earn your living online[/tags]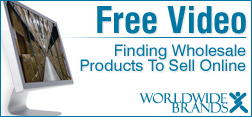 Related posts: