As blogs gain more popularity there are more and more people seeking the answer to this question: How to advertise your blog? I think a few years back this question was: how to promote a website. Blogs provide a more convenient way to keep your online property updated. As a result, they are more popular than traditional websites with no content management systems installed.
The answer to this popular query (I still talk about advertising your blog) is available if you take your time to browse this category. Also read these resources:
Effective online marketing
How to Attract Links and Increase Web Traffic
Seth Godin: how to get traffic
Steve Pavlina: how build a high traffic blog
10 remarkably efficient ways to drive traffic
Also research these websites for more advertising tips:
Performancing.com
Problogger.net
Last, but not the least source of great tips is webmaster forums.
Summary: There is a rule accepted by most webmasters: to advertise your blog or website you need to make use of this formula:
Content x Links x Time. Webmasters (including myself) often forget TIME factor. Its importance grows with the saturation of the Internet.  Probably I should have placed in first place of the formula?
Two more points missing in this universally accepted formula are:
-    Industry. Try to start websites in music and telecommunications industries and feel the difference: in traffic, monetization, etc.
-    Experience. If you are new to building and promoting blogs be careful, do not expect it to become your full time income overnight. I have wasted much money and hours of fruitless tests before this activity started to be profitable.
So, my modified formula of successfully promoting a blog looks like this:
Time x Content x Links x Industry x Experience
And I assure you that there are no magical tricks besides the ones mentioned in these post. Research the links, make your notes and save your time – stop searching for more.
[tags]how to advertise a blog, how to promote a blog, seo, internet marketing, affiliate marketing, make money online, home based job, earn your living online[/tags]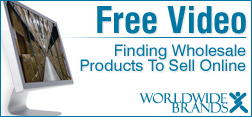 Related posts: