I have been always curious about working schedule of web entrepreneurs. It is a way to learn from experienced search marketers and developers how they manage their working time, what activities take most efforts, etc.
It is always cool to hear than it takes 8-10 hours per week to work and generate full time income online, but I am doubtful that it works for most. I guess it works for those who started back in the 90's. And did it properly all these years.
The idea about a four working day week sounds also appealing, but not acceptable at the moment. I agree – it is not possible to be through with all work – there are always tasks that you need to attend to. And it is possible to find ways to fight this feeling of regular desire to work. But it works in case when you feel secure and know that you are doing fine and you can afford making Friday as an extra day off.
I think it is the nature of online work itself that demands intensive work. We do not produce any goods, our information products are not so much demanded as other stuff – food, clothes, gas, etc. And remember the level of competition.
Another great point I share with the author is – if you have more spare time you have more time to think. This process results in new ideas and concepts that are not likely to come to your mind when you do monotonous work from 6 in the morning till 12 at night.
Other working schedules sound more familiar. And in general it looks like webmasters arrange their working time more or less in a similar way. The results are different in every individual case, but most work according to the same scenario:
- working in the morning
- working in the afternoon
- working in the evening
- working at night
All this is mixed with a few hours of some other sort of activities. It is a typical schedule from Monday through Friday. Weekends are slightly different, but Seth Godin, for instance, advice to blog on weekends as the competitors are likely to be less active. Many webmasters follow this advice.
Summary: My working schedule is:
- start at 5.30 in the morning
- a few hours to relax after 6 p.m.
- then 2-3 hours more at the computer
- weekends are not that busy – I tend to spend morning hours at my work, then do something about house or shopping with my wife.
Why people with nearly the identical working day schedules get different results? I guess it is a matter of experience, industries, luck and intellectual abilities.
[tags]working day, working schedule, seo, internet marketing, affiliate marketing, make money online, home based job, earn your living online[/tags]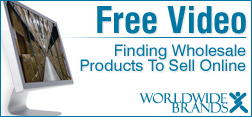 Related posts: