Should you use e-mail newsletters as a way to keep in contact with your readers and to market your website in general? In my mind email marketing is associated with SPAM. I prefer RSS feeds delivered to a news aggregator. Email is a marketing technique of the past times, right?
But I should admit that I am still subscribed to about 20-25 newsletters delivered to my e-mail box weekly. And I consider myself to be 'an advanced Internet user'. Does it mean that people less Internet savvy also tend to subscribe to newsletters?
Yes, they are. Jakob Nielsen, usability guru, has recently published the results of his 2006 research on e-mal newsletters. Along with many useful facts and findings I have discovered two most important things for my online business:
News feeds are definitely not for everybody and they are not a replacement for email newsletters. Feeds can supplement newsletters for sites that cater to users who prefer a centralized view of headlines.
And the biggest surprise (I tend to trust this person and his findings):
Email newsletters are the best way to maintain customer relationships on the Internet.
I run a subscription option on all my websites, but I do not use the lists in any way and I did not issue any e-mail newsletters. But I guess I should give a thought to this. No doubt, the website should gain some popularity and get some considerable traffic to build a database of subscribers. I think it is a waste of time to make newsletters for 100-200 subscribers.
Another issue is your time. It is good to automate the process of making a newsletter. How? I have no experience at the moment, so can share nothing. But those newsletters that I am subscribed to suggest that it does not take much time to design.
Next step: how to deliver the newsletter to your subscribers and avoid any issues with your hosting provider and unhappy people blocking your IP and complaining of SPAM. Desktop programs are not recommended. Make use of e-mailing services. They cost some money, but they are safe and effective:
Comparison of Monthly Costs for E-mail Services
5,000
names
(20K emails)

10,000
names
(40K emails)

25,000
names
(100K emails)

100K
names
(400K emails)

$17.95

$17.95

$31.45

$98.95

$19.95

$19.95

$39.85

$109.50

$50

$75

$150

$4503

$47

$74

$149

$579

$49.95

$249.95

$249.95

$1,0003

$69

$130

$325

$1,300

$150

$2003

$450

$1,5003

$240

$400

$750

$2,6003
Notes: (1) Price based on number of subscribers on the list. (2) Price based on the number of e-mails sent per month. (3) Price obtained by phone. (4) An additional premium list service fee is assessed for lists over 25K. (5) Charges an initial application fee.
One more thing to keep in mind: deliverability. Any result-oriented person realizes that all above steps are of no use if the subscriber does not get your message. E-mail services can't provide 100% delivery. So, you should think what service to choose not only on the basis of their pricing tag:
Summary: So, let's recap. E-mail newsletters still matter. OK, accepted (and it is the end of 2006!).
Steps to make use of this most efficient way to keep in touch with your visitors and customers:
- multiple options to subscribe and unsubscribe
- database of opt-in subscribers
- technique that will help you to develop your newsletter in minutes (based on the content and website updates since the last newsletter)
- e-mailing service that will take care of your newsletter delivery
[tags]e-mail, e-mail marketing, e-mail newsletters, seo, internet marketing, affiliate marketing, make money online, home based job, earn your living online[/tags]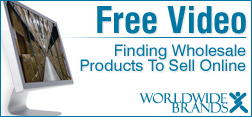 Related posts: