I never stop looking for the ways to increase traffic to websites. It is a must if you want to make your living online. Yes, you can draw traffic to your website with your content ONLY, but keeping in mind the level of competition it is hard indeed.
As a rule, the new posts and articles with the tips on increasing traffic are not some sort of a revelation – they list standard traffic generation ways
But if this type of posts comes from online entrepreneurs with the established name I always know there are some new tips – you are likely to know and practice most mentioned techniques, but you should read between the lines then you get updated on all recent trends in this field. You should apply these tiny pieces of new methods while trying to increase traffic (or when they talk about other aspects related to online business) to your website make these websites leaders in their industry.
One of the posts of this type that I explore at the moment is from Rand Fishkin – 21 Tactics to Increase Blog Traffic
I am particularly interested in the below (when I apply the mentioned steps to this very blog):
Launch Without Comments (and Add Them Later)
There's something sad about a blog with 0 comments on every post. It feels dead, empty and unpopular. Luckily, there's an easy solution – don't offer the ability to post comments on the blog and no one will know that you only get 20 uniques a day. Once you're upwards of 100 RSS subscribers and/or 750 unique visitors per day, you can open up the comments and see light activity. Comments are often how tech-savvy new visitors judge the popularity of a site (and thus, its worth), so play to your strengths and keep your obscurity private.
I obviously need to remove comments from my blog as I get just a few comments per week.
Go Beyond Text in Your Posts
Blogs that contain nothing but line after line of text are more difficult to read and less consistently interesting than those that offer images, interactive elements, the occassional multimedia content and some clever charts & graphs. Even if you're having a tough time with non-text content, think about how you can format the text using blockquotes, indentation, bulllet points, etc. to create a more visually appealing and digestable block of content.
Agreed, but still have to think of charts and multimedia elements to enhance the blog content.
Reveal as Much as Possible
The blogosphere is in love with the idea of an open source world on the web. Sharing vast stores of what might ordinarily be considered private information is the rule, rather than the exception. If you can offer content that's usually private – trade secrets, pricing, contract issues, and even the occassional harmless rumor, your blog can benefit. Make a decision about what's off-limits and how far you can go and then push right up to that limit in order to see the best possible effects. Your community will reward you with links and traffic.
For this one to work, you need to be a PERSONALITY with the established name and good experience in your niche so that others would find it interesting to spend (or waste) time on your website.
Summary: I always bookmark this type of articles, and then I assign some time to analyze them and make notes – what should I test with my online projects.
There was another collection of great posts on this topic published recently – How to Attract Links and Increase Web Traffic – The Ultimate Guide – you should definitely explore the links.
[tags]traffic, traffic generation, trends, tendencies, web design, online community, staff hiring, seo, internet marketing, affiliate marketing, blogs, content generation, make money online, work from home, home based job, earn your living online[/tags]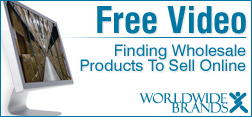 Related posts: