I have started thinking about online reputation a while ago. Online networking means a lot for the success of your website. Online networking is no less important than offline networking in business. It is not easy, but you should begin with admitting it is true. And online networking in many ways reminds offline.
What is networking?
Networking is all about establishing a set of contacts among people with common social and business interests. It gives you the opportunity to exchange information that might help you with your business, learn about new opportunities, and generally give you fresh ideas and wider perspectives. It also provides a way to discover potential project partners.
What are your options for networking in the online business? Forums and blog comments as well as social websites are most popular ways to make new contacts and search for new opportunities. Conferences and other offline events will also do, but they are not always the case for online entrepreneurs.
Your networking targets – what do you expect from your social efforts?
Learn new things.
Meet new people
Make connections.
Develop business or other types of partnerships.
Make friends.
To achieve the above you should also give something back, not just take. Otherwise people will not be interested to network with you.
Steve Pavlina has some great ideas expressed on forums and networking:
Clarify Your Expectations
If you decide to participate in online forums, clarify your expectations. Whether you intend to use forums for market research, to make new contacts, or as an outlet for your humorous wit, get clear on why you're there.
Here are some potential benefits of regular online forum participation:
* Intellectual exchange
* Learning new ideas and refining old ones
* Enjoying community membership
* Influencing the forum's evolution
* Contributing to others
* Making new friends and contacts
* New business leads
* Keeping up with current events
* Learning about new opportunities
Here are some potential negative effects of excessive forum usage:
* Reduced concentration and focus
* Reduced productivity
* Chronic procrastination
* Increased pessimism and/or apathy
* Being distracted by endless debates and idle gossip
* Gradually substituting tribal group think for your own intelligence
* Impaired social skills, neglected relationships, and a weakened social circle (a consequence of substituting online socialization for face-to-face conversations)
* Reduced energy (forum participation is sedentary compared to more active social outlets)
* Reduced self-esteem
* Career and income may suffer (including loss of employment)
* Forum addiction
I particularly like this one – Be a Dabbler, Not a Fixture
Another tip is to treat forum participation as temporary. If your goal is to make new business contacts, then dive in and participate actively for a while, maybe 30-90 days. Make new friends and contacts, collect private contact info, and then abandon the forums. Continue to develop your new relationships via one-to-one communication like email, phone calls, and if possible, face-to-face meetings (such as at industry conferences). Temporarily dabbling in many different forums is a more effective way to build contacts than pushing a single forum far beyond its usefulness.

You can also use the dabbling method to gather general information on a subject. Seek out a number of relevant forums and bookmark them. Then spend a few hours scanning each forum once every six months to soak up the current wisdom. Whenever you have a specific question, pop in and search the forum archives. If searching turns up a blank, feel free to post a new message, harvest the answers, and disappear.
Once you gain some visibility online it is time to tace care of your hard earned reputation. Make use of this simple and efficient guide to monitor your reputation: Online Reputation Monitoring Beginners Guide (What & How to Track)
In my case, I just start to make baby steps trying to get online reputation. I just follow the above steps – forums participation (with links in my signature), blogs scanning and citing in my posts. It takes time, it takes efforts, it is not easy, but I have got a nice feeling to be able to express my ideas and share my knowledge with other people. Before that it was just reading and consuming other people experience and ideas. And I should confess that these efforts on my part result in more ideas and opportunities for mywebsites.
Summary: Online networking is crucial – the sooner you realize it the better for your online business. It took me too long to get it and now it is not easy to get the desirable reputation within a short period of time. In fact, I am not sure I will succeed to get it in the long run. But it is the only way to succed in your niche – become someone people will refer to, address to, listen to.
My research of this topic and my first efforts to gain online reputation show that the online process is in many ways similar to offline. And it also similar in time it takes to become more or less known in your industry. Here you are expected to be original, to offer something innovating to prove that you are worth some good reputation. And it is not easy.
[tags]online reputation, image, social networking, career networking, networking, online communities, forums, web forums, traffic, link bait, social bookmarking, web 2.0, domain names, archive.org, adsense, adwords, ppc, text-link-ads, links buying, myspace, seo, internet marketing, affiliate marketing, blogs, content generation, ebay, google, make money online, work from home, home based job, duplicate content, links, earn your living online[/tags]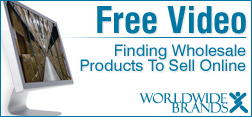 Related posts: