I remember that buzz around MilionDollarHomePage website last year. Even Matt Cutts in an interview (I guess to Aaron Wall) says: yes, it is creative (or something of that kind). I could not understand from the very beginning – why are people so excited about it? Why every webmaster forum discusses this? Why people spend money for some space on that page – it was useless for their websites from marketing point of view?
I guess it is a great sample of viral marketing – people will go and tell their friends: you know I have bought some space on that famous website. The friend has left nothing to do but to buy also and to show that he is in the know… and tell his friends of this.
As a proof that I am not the only person who think that it was not such a great idea worth one million dollars I have recently read this post on Top 10 Dumbest Online Business Ideas That Made It Big Time
Was the timing when MilionDollarHomePage project started right? Did the guy make a great PR promotion (I am very doubtful)? The idea is not that great, publicity was limited to some simple steps… as a result – $1,000,000 in his account. I do not envy the guy. He is a student who made a lot of money though he was looking for opportunities to raise some funds to pay for his studies. I wish him all the best.
What I try to understand: how could idea of that kind be picked up by the entire Internet, produce so much buzz and result in $1,000,000 income? What is the recipe for this sort of success? The only answer I have is it is a pure luck. If there was an algorithm –people will be fast to make it work non-stop. But it is not the case.
Summary: After much thinking about things necessary to make big online I have made just one conclusion – think, test, try to make it with minimum investment, work at it hard if it shows any sign of success potential, otherwise drop it. Move to the next idea.
Target is clear: invent Dumbest Online Business Idea #11 (that made it big time)
[tags]milliondollarhomepage, links selling, myspace, seo, internet marketing, affiliate marketing, blogs, content generation, news aggregator, ebay, google, make money online, work from home, home based job, wikipedia, del.icio.us, technorati, bloglines, duplicate content, links, earn your living online[/tags]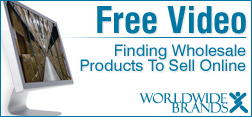 Related posts: