New (a couple of months old) and actively advertised service www.payperpost.com aimed to help bloggers to earn some extra cash and marketers to promote their products and services via blogs.
Well as a blogger, I am interested how it works for publishers. I should meet some requirements: Tax ID or EIN, must be 18 or older, write in English, run at least a 3 month old blog, unique content.
Once you create an account you can browse their marketplace: blogging opportunities. Select topics you like, make a post in accordance with the guidelines, get approved and get paid by PayPal. Weaknesses as I see them: you can write posts that will not be approved and you will not get paid for your work. Even every second disapproved post makes your time efforts double. I do not have any experience of working with this service, but the first thing I would ask the support: what is the percent of disapproved posts?
I have browsed their blogging opportunities: at the moment there are 21 topics, money paid – $5-10.00 per post.
On the other hand, the service is a good way for website owners and bloggers to get some traffic and a one way link for $5-10.00. So, this service is valuable to me as an advertiser as well. I wish I could set certain requirements to a posting blog from SEO point (PR, static URL, permanent link, anchor text, link surrounding text, etc.)
The service has recently introduced international support for advertisers – looking for the ways to attract more publishers and make their blogging opportunities pool larger.
Summary: It is too early to say if this service will attract enough advertisers to make the project a success. No doubt it will attract crowds of bloggers (or have it already attracted?). But the service provides a cheap way to advertise your website: get some traffic, visibility and one way link for 10.00 dollars. Sounds like a bargain. This fact should drive thousands of website owners to become advertisers. And make the project a hit? Definitely worth trying.
[tags]blogs, websites, posts, seo, sem, links, link popularity, anchor text, home based business, work from home, paypal[/tags]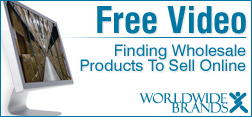 Related posts: