In my post on types of links you can generate to improve your search engines rankings I mentioned the most desired and valuable called Link Bait (I wonder who of applied this term first). I admire those people who are good at making new and new link baits. They do it regularly and naturally it seems it comes so easy. In my previous post I recommend you to check the new affiliate marketing forum Here comes another sample of link bait type of content.
Darren Rowse, a well known person among bloggers, has posted A-Z of Professional Blogging
This short 'Encyclopedia to successful blogging' includes:
blogging tools,
platforms,
services
ways of making money from blogging
Summary: In addition to the value of the post where I have learnt about new things in blogging this is sort of sample how link bait should look. I guess it is a good idea to start a collection of link bait types and then generate similar to your own websites.
p.s. I should also work more at my own original posts – but there is so much great information that is published by others – I simply have no time for that.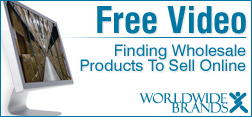 Related posts: