Most home workers and freelancers sooner or later are faced with the problem of extra weight. When you sit the entire day glued to your monitor it does not help your shape. So, I recommend you to print out weight loss tips from Chris Pirillo's great article: 50 Weight Loss Tips. Not sure you will apply all 50, but no doubt you will find a few things that work for you. Every technique has comments. I just post top 10 – I guess they are most important:
•  Dietary control and exercise.
•  Change your lifestyle.
•  Join an online support group.
•  Take before and after photos.
•  Hire a substitute teacher.
•  Start reading labels.
•  What's so funny about bovines.
•  Tell your family.
•  Go public.
•  Identify your exercise.
The entire list of 50 weight loss tips plus comments are here.
Summary:
The tips are from the persons who tested the listed methods. You know t is the best way to learn from other people's experience. I think it is a great article to print or bookmark. In my opinion 90% people have an issue with their weight in their lives. And if you work from home it is nearly 100%.
[tags]weight loss, weight loss tips, work at home, home based jobs, freelance jobs[/tags]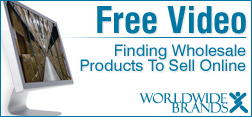 Related posts: