Freelance photographer is a way to pursue work from home if you have the appropriate skills: this industry is highly competitive. As a rule, photographers have some specialization. For instance:
• General practice.
• Advertising.
• Newspapers.
• Medical.
• Scientific.
• Technical.
• Commercial.
• Police.
• Etc.
The hours are irregular, often at the weekends. The job is not suitable for women as it implies carrying equipment. How much can a freelance photographer make? About 250.00-850.00$/ day.
To succeed as a freelance photographer, one needs to own some specific skills and qualities including:
• be patient
• be creative
• be persuasive
• be an advanced PC user.
• be good at reproduction and printing techniques
• be familiar with copyright law
• meet deadlines
• have good co-ordination
• have a technical aptitude
• follow progress of technologies
• have commercial awareness
Paul Indigo has published a list of useful freelance photographer websites (UK):
www.dcmag.co.uk
www.photographyworld.co.uk
www.photographymonthly.com
www.amateurphotographer.com
www.professionalphotographer.co.uk
www.swpp.co.uk
www.rps.org
www.bipp.com
www.the-aop.org
www.thebfp.com
www.londonfreelance.org/feesguide/index.html
Learn more about photography home business.
[tags]freelance photographer, photography, work from home, home based job, freelance[/tags]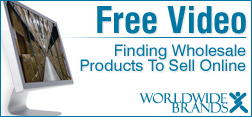 Related posts: